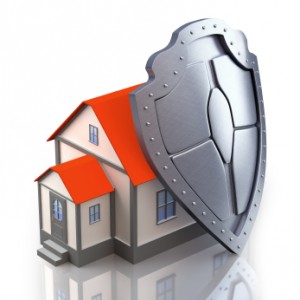 This is important for anyone who owns any asset of value and has equity in it.  This is bulletproof protection for your Fairfax VA home from creditors, from judgments and quite often, with structured properly, I've even seen investors' assets protected from the IRS and its claims as well.
In Part A of Insider Secret Number 15, you will learn about:
a.) LLC or LP entity ownership
b.) Joint tenancy, Tenants in Common, Tenants in the Entirety – and which one to always use!
 
When you own a home or when you buy a home, you're generally offered three different ways in which to take ownership.
You can take ownership in joint tenancy or by tenants in common, or by tenant by the entirety.  Those are the three most common forms of ownership.  The one you use will determine how well protected your assets will be.
Tenants in common: This is simply when two people own property together when they are not related.  There is limited asset protection with this, but a creditor or a judgment could still take away your share of the asset.
Joint tenancy: This would be for people who are related and buying a Fairfax VA home for sale together, and if one partner died, that partner's share of the property would go to the partner that remains alive.  However, you jointly own the property.
You're also jointly liable, and if one partner had some credit or IRS problems, or some lawsuit problems — the property can now be taken from both of you, or a lien could be put on it — which would cloud the equity in that property
Tenants by the entirety: This, however, is a form of joint ownership for married couples. As of the time of this writing, if one partner in the marriage has had financial issues or lawsuits, … and the other one doesn't … in the 'tenants by the entirety' (or sometimes know as 'tenants by the entireties' ownership), the creditors, and the judgments can't come after the property — because the property isn't owned in an equally divisible way.
Entity Ownership: Now a step beyond these three basic forms of ownership is what is known as 'entity ownership'.  With this, you can actually put the property into a Limited Liability Company or a Limited Partnership.  These entities can be formed for only a few hundred dollars.
This Limited Liability Company or limited partnership offers protection for the asset, as well as protection between the partners — from each other's individual liabilities or future liabilities from outside creditors' judgments and lawsuits. This is especially important when owning a property, with an unrelated person or partner.
However, this entity needs to be run properly.  It needs to be run as an official entity, with a separate checkbook and separate minutes to meetings.  And it cannot be considered an 'alter ego' in the eyes of the law.
You must get brief counseling from an attorney on this.  A lot of my Real Estate clients, who have done this, have done so very effectively and fended off many creditors and even the IRS.  The downside to this is that it takes a little bit of extra administration and a little extra time.  But it's certainly worth the peace of mind when it comes to protecting your hard earned asset from lawsuits, creditors and potential future unforeseen issues in one's life.
 Join me next time as I discuss two different types of trusts and how you can defer or avoid estate taxes.
You can find out more about how we are currently using Insider Strategies learned from my Real Estate Radio show to save homebuyers tens thousands of dollars on their home purchase and financing everyday right here in Northern Virginia, just check out my free Live online webinar, at  www.HomebuyerInsideSecrets.com, that's www.HomebuyerInsideSecrets.com.
You can also get all of these insider techniques applied to your personal home purchase with our Free 'Insiders Access Homebuyer Savings Program' and get a minimum guaranteed savings of $25,000 or more. And the best part is we guarantee you save at least $25,000 or more with my exclusive strategies, plus the service is no cost to you. Go to www.NovaHomeSavings.com and find out why even other realtors and mortgage lenders actually use me as their buyer broker on their own personal home buying transactions, instead of relying on themselves, that's www.NovaHomeSavings.com. 
Thanks for reading this,
Thierry is a Real Estate Agent at RE/MAX Premier, and Host of Talk Radio's, "Inside Real Estate"
 Get Your Free Weekly List Of Northern VA Foreclosures For Sale  and save Tens of Thousands on your Home Purchase
 Phone: (703) 222-6714
Copyright 2010 Inside Real Estate, LLC. All Rights Reserved.