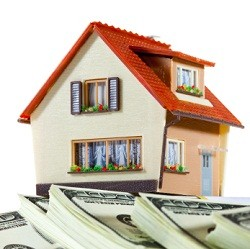 As a homeowner, you are probably familiar with the most popular reasons to refinance your home: building equity and saving loan interest.
However, there is another reason to refinance that you might not have thought about which is removing someone from the loan. If or when there is a divorce case, and one of the original mortgagees wants to keep the home, the other original mortgagee can refinance the home and pull out the cash needed to buy out the other party. Now, this all depends on the equity in the home being sufficient and the remaining mortgagee being able to qualify for a new loan.
Removing a person from the loan by refinancing could also be done in a situation involving several heirs who jointly own an inherited property and who have different opinions on when to sell it. Or what if you own a rental property with several other owners as an investment, refinancing can provide you a buy-out method.
In other cases it's not about buying out another party. If your name is on a mortgage loan, then you are responsible if that loan goes into default. You may be willing to deed a home to another owner but that doesn't relieve you of the liability of the original mortgage loan since you were an originating party.
Once an original mortgagee has made the decision to leave, often they will want the easiest and fastest way out. Before doing any of these be sure to seek the advice of your legal counsel so you can protect your interests in the transaction.
Here are some reasons to refinance
1. To lower your loan rate
2. To shorten the term of your loan
3. To cash out the equity of the home
4. To combine several loans into one
5. To remove a party from the original loan
Contact me if you decide that you can't refinance and need to place your Fairfax homes for sale. With my vast years of experience I have made many contacts and guided many homeowners to making the right choices.