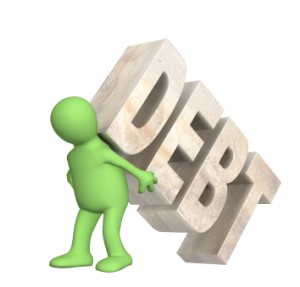 Fairfax VA – A Fairfax VA couple recently asked me a question about short sale deficiencies.  Here's their story:
"We have a first mortgage with EMC. We just got an approval letter on a short sale but there was NO language in the letter that says 'satisfied in full' or words to that effect. It only says 'conditions for EMC's acceptance of this discounted payoff are X.'"
According to the couple, there was one other sentence under page 2 that said: "This transaction may have implications on your federal tax liability.  You should consult the IRS or your tax acct for additional information"  But other than that, there was no other language regarding reporting to the IRS.
This Fairfax VA couple told me that the first mortgage was an investor, a non owner occupied loan. They asked me, "Are we sunk? Will they sell the note to a collection company and then hound us for years to come? We have assets. If we let it go to foreclosure, due to it being an investor loan, what are the ramifications for us on the deficiency?"
I told them that, in my opinion, the consequences for a short sale are the same as those for a foreclosure. Depending on the laws that govern your state, you might be chased down.  But the reality is, between 65% and 80% of all loans will not have a deficiency.
If you would like to find out if your loan is the type of loan that will not have a deficiency, I suggest you research who the owner of the loan is. The majority of home loans are not owned by the lender. The actual owner might be Fannie Mae, Freddie Mac, a Wall Street Trust, or a pension fund.
In the couple's case, EMC was probably the servicer for the actual owner. EMC serves as the trustee for the actual investor. It's their job to collect on payments and handle any lender functions.
EMC then forwards the money they collected to the actual owner of the loan each month.
If the owner of your loan is Fannie Mae or Freddie Mac, you probably won't have to worry about a deficiency. In my experience, all of the Fannie Mae and Freddie Mac Short Sale Approvals that have come through my office have released the home seller from future liability.
FHA Short Sale Guidelines as well as VA Short Sale Guidelines detail the fact that you will not have any future liability. However, it should be noted that you will not be eligible for a future VA loan until you reimburse VA for any loss.
Fannie Mae, Freddie Mac, FHA, and VA account for about 60% of all the loans in the US. If you are considering a short sale and are concerned about a deficiency, then give me a call at (703) 322-0600. I'll research the loan type you have and will be able to give you my opinion on the deficiency.
The above is my opinion. It is not legal or accounting advice. Please contact a competent attorney or other professional because the circumstances vary, depending upon your situation.
Thanks for reading this,
Thierry is a Real Estate Agent at RE/MAX Premier, and Host of Talk Radio's, 'Inside Real Estate'
Phone: (703) 322-0600.
Thierry Roche specializes in loan modifications and short sales in Fairfax Virginia. Fairfax Loan Modification Help. Fairfax Short Sales. Fairfax Short Sale Realtor. Fairfax County Short Sale Realtor. Fairfax VA Short Sales. Fairfax Realtor.
Copyright 2011 Inside Real Estate, LLC. All Rights Reserved.