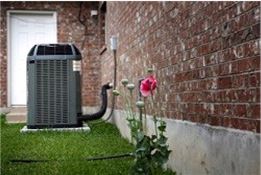 People have gotten used to staying comfortable in their homes.  Your air conditioning and heating system are the "comfort systems" for your home.  If you have ever had problems with these on a hot summer day or a cold winter night, you know how uncomfortable you can be.
These are also great tips if you are planning on selling your Fairfax VA real estate.
You should have a maintenance checklist that you set up in your calendar, so that you don't have to suffer the loss of these.
Periodic Maintenance
Every 90 days you should change your filter.  If you have pets, then you may want to do this every 30 days.
Keep a clearance space around your heat pump or air conditioner unit outside.  These can get clogged and run less efficient when they have plants or other things blocking air flow.   A two feet clearance area should be sufficient.
Leaves, lint, grass clippings, paper or other things can block the circulation of coils on your outdoor system.  Keep this area clean.
Insulation on refrigerant lines going into the house can be lost or damaged, you should check this regularly.
Make sure your pad that supports the air conditioner or heat pump is level and has not settled.
Pour a little bleach in the air conditioners condensation drain to clear algae or mold.  These can cause a clog.
Never close more that 20% of the vents in your home.  Your system works harder when these are closed.
Replace your batteries in smoke and carbon monoxide detectors.
Annual Spring Maintenance
Although it is great to do these things, you should have your system checked by a licensed contractor.  It is a good idea to have your heater system checked for carbon monoxide leaks and make sure it has no gas leaks.  .  If you'd like a recommendation or want to know more about Fairfax VA real estate please contact me.
For a FREE report on CD of the 10 Best 'Insider' Home Selling Strategies http://www.allfairfaxvahomesforsale.com that I extracted from over 8 years on my Real Estate Radio Show interviewing the Industry's Top Experts.
Get my FREE report on CD of the Top 10 Insider Home Buying Secrets of the Wealthy on How to Save $25,000 to $50,000.   http://thierryroche.inside-real-estate.com/save-tens-of-thousands-guaranteed/.   We use these same proven strategies every day.