Getting the best interest rate on your Fairfax VA home mortgage can save you almost $100 to $300 off of your monthly payments. Interest rates are basically determined by two factors: credit score and choice of lender. Here's how to improve your credit score and thereby get you a better interest rate.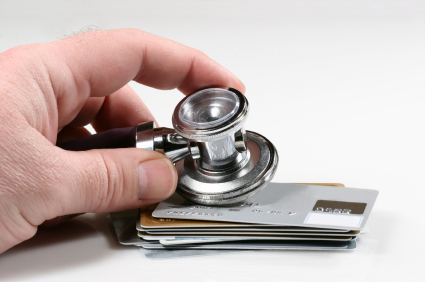 Your credit score is a critical element in the different rates, tiers, and types of loans that can be made available to you. The higher it is, the better the interest rate you can get.
Having a perfect credit, which means a score of 720 and above, will allow you to get the best rate possible. The next tier is 680 to 720, which means a decent to good interest rate. 680 to 620 will get you an average interest rate, while 620 to 580 can still get you financing, although at poor interest rates. Finally, a score of 580 or below will make it very hard for you to get financing at all.
Don't worry too much if you have a less than stellar credit score since you can still improve your score by acquiring the services of mortgage companies who can do a 'rapid rescore.' Not only can this increase your credit scores to qualify you for a better interest rate, it can also fix any mistakes, false entries and other negative issues that are bringing your score down.
To give a better idea, say you have an interest rate of 6.5% on a $200,000 mortgage. Improving your credit score from very good to excellent, or even just from good to very good, can secure a 5.5% interest on your mortgage. That 1% change is actually very significant. Calculated, that's $161.00 per month, or $1,932.00 for the first year, in savings. In ten years, that's about $20,000 saved!
Now, if the rapid rescore was unable to increase your credit score, you can still go ahead and purchase a Fairfax VA home for sale, since there's still a way to get a better interest rate. All you need is to pay your monthly mortgage dues in time for at least 12 months and you'll have what is called as a 'well-seasoned mortgage.' With this good mortgage payment history proving you can make higher payments, it'll be much easier to refinance and get a lower interest rate than when you started.
So don't fret about being trapped in high interest rates for the next decade; we can help you refinance within 12 to 24 months and get you the best interest rates and lower monthly payments for your Fairfax VA home!
~
Thierry is a Real Estate Agent at RE/MAX Premier, and Host of Talk Radio's, "Inside Real Estate"
Thierry & his team Guarantee a $25,000 minimum savings for Northern VA Homebuyers by applying his unique insider techniques & strategies that he discovered throughout 8 years of exclusive Radio Interviews & Insider Access to wealthy Real Estate Insiders, Investors & Top Industry experts.
Phone: (703) 222-6714.
Copyright 2010 Inside Real Estate, LLC. All Rights Reserved.