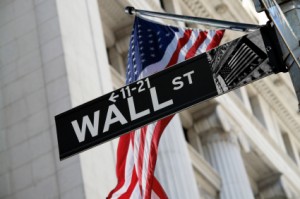 Bear Stearns was a survivor. It survived the Great Depression without  laying off any workers. It persevered through WWII , in addition to  9/11. What destroyed  it at  a time of peace and relative security?
The problem was that it had engorged itself on risky mortgages. In my belief, the Wall Street firms were participating in a risky game. They would buy a risky mortgage from the first lender. They would buy a premium because of the high interest rate on the home loan. They would then resell the risky loans for  a profit.
They would market the mortgages to the greater public (probably for a greater amount than they had purchased them.) They would take a grouping of  mortgage loans and "securitize" that grouping. Here is an illustration of how this would operate.
New Century Financial gives a  mortgage to you as a Fairfax VA area homebuyer. New Century then sells that  mortgage to a Wall Street firm, along with 900 other  loans. The Wall Street company then takes that grouping of mortgages and "slices and dices" the ownership of them. They would sell certificates that represented ownership of  a percentage of that bundle of  mortgages.
For instance let's say they had a grouping of 1,000  mortgages. They might sell 10,000 certificates. Each certificate holder would receive a percentage of the monthly payments. But, here is where it became even more crazy.
The Wall Street agency would sell higher quality certificates and lower quality certificates. They laid out suggestions, that if 10% of all the mortgage loans in the package defaulted, then the lowest quality 10% of certificates wouldn't get paid any money at all. See how messed up the financing industry has become?
In the past  you got a  mortgage from a local financial institution. That bank would expect you to pay without delays. If you did not pay, then that bank lost money. They didn't transfer all the risk to Wall Street or someone else. If they gave out bad  home loan, they lost the money personally.
With these crazy, planned  mortgages, the person losing the money could be anywhere on Earth. Maybe in China, Dubai, or Norway. Or, the possesor of the loan could be your colleague's Pension Plan.
CALPERS, which is the acronym for California, Public Employees Retirement System, supposedly lost a lot of money on these certificates. I heard that they invested in these risky certificates. Why? They wanted to receive a better interest rate on their investments. When the housing market  collapsed the certificates they owned dropped in  value.
Let's say that you reside in California and your  mortgage was "sliced and diced" by Wall Street and CALPERS bought one of those "slices." So they could own some of your home loan. Your neighbor might have a CALPERS's Pension, Therefore owning a portion of your home loan. Sounds ridiculous, right?
There is a method to the madness. Tomorrow, I will tell you how to ascertain if your mortgage loan has been "sliced and diced." Further, I will tell you what that means to you if you are someone who is one of many Fairfax short sales.
Are you interested in selling your property as a Fairfax short sale? Call me at (703) 322-0600 for a free consultation. When you contact me, I will describe how the process works in depth and answer any questions you may have. Find out how other sellers with Fairfax VA Homes for Sale effectively completed a short sale and ask for a free consultation.
Thinking about a loan modification? Our Fairfax loan modification kit has the instructions you will need to get a loan modification approved with your creditor.
Thanks for reading this, Thierry Roche.
Thierry is a Real Estate Agent at RE/MAX Premier, and Host of Talk Radio's, 'Inside Real Estate'
Phone: (703) 322-0600.
Thierry Roche specializes in loan modifications and short sales in Fairfax Virginia. Fairfax Loan Modification Help. Fairfax Short Sales. Fairfax Short Sale Realtor. Fairfax CountyShort Sale Realtor. Fairfax VA Short Sales.
Copyright 2010 Inside Real Estate, LLC. All Rights Reserved.