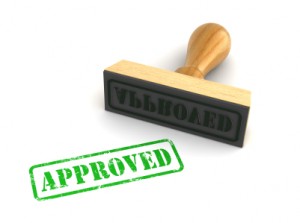 Fairfax VA – The short sale process can often be frustrating for Fairfax home buyers.  They will often ask me, "I made an offer on a short sale property nearly six months ago.  Why haven't I heard back yet?" The truth is, it is fairly easy to discern whether your short sale will be approved.  Here's how.
First, you need to become familiar with what the lender's guidelines for approval are.  Typically, lenders will order an appraisal to ascertain the value of the Fairfax VA home.  It's important to them that they not sell the home for less than that appraised value.
The appraiser will also look at recently sold properties in the area in order to  compare them to the  subject property.
With that information, they will determine the Fair Market Value.
Next, they will turn in their report to the lender.  That very report is what helps the lender decide whether to accept or deny an offer. Consequently, if the offer is considerably lower than the appraisal, they will almost certainly reject it.
Typically, you can expect your offer to be accepted if  it's within 5% of the appraised value. However, this may vary according to the lender and the circumstances.
If you'd like to make a reasonable guess to whether your short sale offer will be accepted, have your Fairfax real estate agent put together a Comparable Market Analysis, which is essentially your agent's opinion of the value of the property.
As noted before, if your offer is within 5% of the agent's opinion of value, then you have a good chance at the lender accepting it. But  if your offer is below that 5% mark, then there is still a chance the lender will accept it.
If it is below the 5% mark, simply get a second opinion from another appraiser.  It's hard for lenders to argue with an offer when you have an appraiser backing it up.
Thinking about a short sale? I can help you short sale your property and never pay the bank another penny.
Thanks for reading this,
Thierry is a Real Estate Agent at RE/MAX Premier, and Host of Talk Radio's, 'Inside Real Estate'
Phone: (703) 322-0600.
Thierry is an advocate for Homeowners in Distress. Thierry has made it his personal mission to help as many people as possible avoid foreclosure and keep their home.
Thierry Roche specializes in loan modifications and short sales in Fairfax Virginia. Fairfax Loan Modification Help. Fairfax Short Sales. Fairfax Short Sale Realtor. Fairfax County Short Sale Realtor. Fairfax VA Short Sales. Fairfax Realtor.
Copyright 2011 Inside Real Estate, LLC. All Rights Reserved.
This is not intended as legal, technical, or tax advice. Please speak with a licensed professional before making any decision. Information is deemed reliable but not guaranteed as of the date of writing. The views expressed here are Roche's personal views and do not reflect the views of RE/MAX Premier. This information is provided as a courtesy to our viewers to help them make informed decisions.