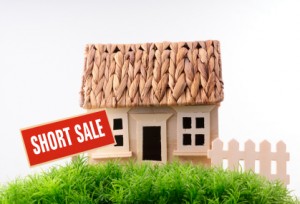 Fairfax VA – Have you ever wondered how exactly a Fairfax VA short sale works for the seller?  Here's how the process goes.
Once the seller puts the home on the market with a real estate agent, that person can expect it to take about 1 to 3 months for the house to sell. During that time, Fairfax VA home buyers will come with their agents to look at the house.
As soon as a buyer makes an offer that you can accept, your Fairfax VA real estate agent will begin negotiations with your lender.
Your Fairfax REALTOR will gather all of your financial paperwork – including a copy of the sales contract and an estimated closing statement – and then send that information to your lender.
The closing statement is important to include because it lets the lender know what he/she should expect to net from the sale.
After the lender reviews the materials, the lender will either approve the short sale offer, or give a counter.
In the event that they do accept  the initial offer, you as the Fairfax VA home owner will have between 30 to 45 days to move out.
However, sometimes the lender comes back with a counter offer. Here are some commons counter offers that we have seen:
We want the buyer to pay $123,000.
Before we can review the file, we need copies of the seller's bank statements for the last 2 months.
After we provide them with the necessary documentation they will usually issue an approval.
Once the buyer has received the final approval, it's up to the buyer to complete their standard duties, including ordering a home inspection, survey, and appraisal.
Once that is complete, the closing will be scheduled.
The closing will be handled by either a title company or a real estate attorney.
As the Fairfax VA short seller, you will be expected to move out before the closing and bring your keys to the closing. 
For different people, the day a short sale is finalized can either be a happy day or a sad day.  Whatever your situation is, we will help you get through this transitional period.
Thinking about a short sale? I can help you short sale your property and never pay the bank another penny.
Thanks for reading this,
Thierry is a Real Estate Agent at RE/MAX Premier, and Host of Talk Radio's, 'Inside Real Estate'
Phone: (703) 322-0600.
Thierry is an advocate for Homeowners in Distress. Thierry has made it his personal mission to help as many people as possible avoid foreclosure and keep their home.
Thierry Roche specializes in loan modifications and short sales in Fairfax Virginia. Fairfax Loan Modification Help. Fairfax Short Sales. Fairfax Short Sale Realtor. Fairfax County Short Sale Realtor. Fairfax VA Short Sales. Fairfax Realtor.
Copyright 2011 Inside Real Estate, LLC. All Rights Reserved.
This is not intended as legal, technical, or tax advice. Please speak with a licensed professional before making any decision. Information is deemed reliable but not guaranteed as of the date of writing. The views expressed here are Roche's personal views and do not reflect the views of RE/MAX Premier. This information is provided as a courtesy to our viewers to help them make informed decisions.