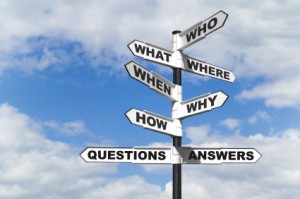 Fairfax VA -Recently I read a book by former real estate agent Robert Ringer.  The book addressed the power of persistence in ensuring success.
He told a story about phoning a call center and I'd like to share it with you.
When he called, the first person told him that he wouldn't be able to buy a product in bulk for a certain price.
Instead of arguing with her, he hung up and called back.
The next person who answered at the call center agreed to sell Robert the product in bulk for the price he wanted.
Robert was able to get what he wanted a lot faster and easier  than if he had spent time arguing with the first person.
In his book, Robert told another personal story about how persistence paid off for him.
When he was trying to change his account information with a phone company, the first person told him he would need to print out and sign a form and get it notarized and mailed to the company.
Not wanting to jump through all of those hoops, he hung up and called back.  The second person changed Robert's information for him in the computer system within seconds.  Goal accomplished.
So what does this have to do with short sales?
Like Robert, we are persistent in getting the best outcome for you, our client.   If the first person won't give us what we want, then we will ask someone else. Now, this can't be use in all stages of the short sale.
But, it can be used to increase our odds of success. Remember, our goal is to help you wipe out the upside down debt, get rid of any tax liability, and keep your credit intact.
We might even be able to get you a $3,000 short sale incentive from your lender.
Thinking about a short sale? I can help you short sale your property and never pay the bank another penny.
Thanks for reading this,
Thierry is a Real Estate Agent at RE/MAX Premier, and Host of Talk Radio's, 'Inside Real Estate'
Phone: (703) 322-0600.
Thierry is an advocate for Homeowners in Distress. Thierry has made it his personal mission to help as many people as possible avoid foreclosure and keep their home.
Thierry Roche specializes in loan modifications and short sales in Fairfax Virginia. Fairfax Loan Modification Help. Fairfax Short Sales. Fairfax Short Sale Realtor. Fairfax County Short Sale Realtor. Fairfax VA Short Sales. Fairfax Realtor.
Copyright 2011 Inside Real Estate, LLC. All Rights Reserved.
This is not intended as legal, technical, or tax advice. Please speak with a licensed professional before making any decision. Information is deemed reliable but not guaranteed as of the date of writing. The views expressed here are Roche's personal views and do not reflect the views of RE/MAX Premier. This information is provided as a courtesy to our viewers to help them make informed decisions.