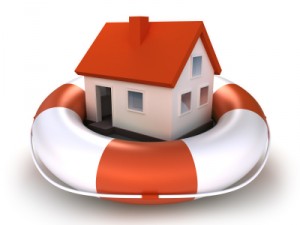 A lot of people believe that if you pay up some of your back payments, then you'll have a better chance of getting a loan modification. But that all depends on who you are talking to. When you first get behind on payments for your Fairfax VA home, you'll mostly be talking with a collections department. I believe that these people will tell you anything to get you to pay a dime. Here's why:
Their job is to collect as much money as possible because it's in the lender's best interest to get you to pay anything at all. A loan modification is a last resort for these people because it means they'll have to hire more employees. Thus, they're adding to their expenses when they approve a loan modification.
So their ideal scenario is having everyone who is behind on payments to catch up, without having to go to a loan modification. Their manager's motto is, "Just get people to pay anything. The more the better."
Most lenders will wait a month of more to even look at your loan modification file. In order to approve a loan modification, someone has to process the file first.
In the meantime, the collection people are still calling. They are trying to get your money before your Fairfax VA loan modification has even been reviewed. This is why you have a better chance of getting a solid loan modification when you are behind on payments.
Our Fairfax loan modification kit has the instructions you will need to get a loan modification approved. We show you how to prove to your lender that they will make more money by accepting your loan modification versus foreclosing on the house. They're in the business of making money, right?
Thanks for reading this,
Thierry is a Real Estate Agent at RE/MAX Premier, and Host of Talk Radio's, 'Inside Real Estate'
Phone: (703) 322-0600.
Thierry Roche specializes in loan modifications and short sales in Fairfax Virginia. Fairfax Loan Modification Help. Fairfax Short Sales. Fairfax Short Sale Realtor. Fairfax County Short Sale Realtor. Fairfax VA Short Sales. Fairfax Realtor.
Copyright 2011 Inside Real Estate, LLC.  All Rights Reserved.