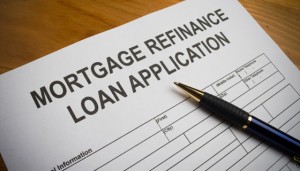 Fairfax VA – If you've ever tried to get a loan modification, you know how difficult it can be. Why? Because the lender tries to squeeze as much money out of you as possible. They feel like they are entitled to every penny you have until you have paid them back in full.
A lot of loan modification customers will end up paying more for their home than it's worth. For instance, say a Fairfax VA couple buys a home for $150,000 and took out a $150,000 mortgage. Now their home is only worth $100,000. This couple can afford to pay down a $100,000 mortgage but they can't afford to pay down a $150,000 mortgage.
And yet the lender will force them to pay the $150,000 mortgage. This is where a Broker's Price Opinion of Value comes in handy. A BPO is a Real Estate Agent or Real Estate Broker's opinion of the value of your house. You should have one with you when you apply for a loan modification.
Contact me to get a copy of our Loan Modification Guide and the tools necessary for a successful loan modification.  I will also include a Broker's Price Opinion with it.
Thanks for reading this,
Thierry is a Real Estate Agent at RE/MAX Premier, and Host of Talk Radio's, 'Inside Real Estate'
Phone: (703) 322-0600.
Thierry is an advocate for Homeowners in Distress. Thierry has made it his personal mission to help as many people as possible avoid foreclosure and keep their home.
Thierry Roche specializes in loan modifications and short sales in Fairfax Virginia. Fairfax Loan Modification Help. Fairfax Short Sales. Fairfax Short Sale Realtor. Fairfax County Short Sale Realtor. Fairfax VA Short Sales. Fairfax Realtor.
Copyright 2011 Inside Real Estate, LLC. All Rights Reserved.