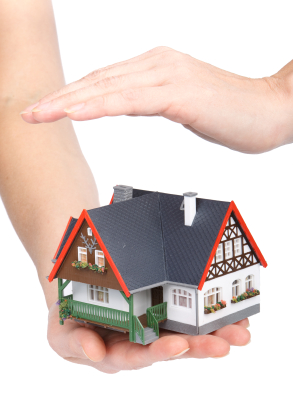 Fairfax real estate taxes can end up being annoyingly disappointing to a lot of homeowners, especially those who have created moderate to large estates. Taxes can go up to 50% or more of that person's estate. This is where trusts come in.
Putting Fairfax VA homes in a trust has many benefits. Aside from minor types, the two more popular types are the Grantor Trust for estate planning and the Non-Grantor Trust, which is useful against lawsuits. Consulting an estate planning attorney should be done first in order to clearly understand their benefits as well as the key differences of each from the other. Trusts are really inexpensive, costing from a few hundred dollars to a couple thousand for packages that consist of a trust plus an estate plan foundation.
Grantor Trust
Basically, the Grantor trust was designed to facilitate avoiding Fairfax real estate taxes. It can also help in bypassing a long legal probate process which otherwise would take many months, saving you thousands of dollars associated with legal and court expenses. This trust is flexible since it gives the right to remove the property from it if ever this becomes necessary in the future.
Non-Grantor Trust
Though it has some of the advantages of a Grantor Trust, the Non-Grantor Trust has additional asset protection components. Mainly, a property put into a Non-Grantor Trust can't be taken off this entity, which actually is the key in giving added protection from creditors and lawsuits. With you no longer owning the property technically anymore, you won't be the one involved with the controlling interest to it, even if you or your heirs are associated with a part or all of its benefits and wealth-producing potentials.
Putting Fairfax VA homes in a trust is very advantageous because of the cost to benefit ratio. Learn more about protecting your property in this and more ways by signing up for my webinar where this information can be covered in more detail.
~
Thierry is a Real Estate Agent at RE/MAX Premier, and Host of Talk Radio's, "Inside Real Estate"
Thierry & his team Guarantee a $25,000 minimum savings for Northern VA Homebuyersby applying his unique insider techniques & strategies that he discovered throughout 8 years of exclusive Radio Interviews & Insider Access to wealthy Real Estate Insiders, Investors & Top Industry experts.
Phone: (703) 222-6714.
Copyright 2010 Inside Real Estate, LLC. All Rights Reserved.