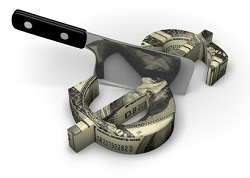 Homeowners, excited about lowering their mortgage rate by refinancing, have a tendency to ignore the costs because they are rolled into their new mortgage. If there's no money out of pocket and the payment is lower than what they're paying, it often seems like a good deal.
Being able to refinance your home for sale in Northern Virginia to get a lower mortgage rate is one thing, but be careful not to add several thousand dollars to your mortgage balance because of closing costs associated with that new loan. To reduce the expense of refinancing, follow some of the suggestions below.
First off, tell the lender to quote the loan with minimal closing costs.
Check with your existing lender to see if the rate and closing costs might be cheaper.
Consider a streamline refinance if you are refinancing a FHA or VA loan.
Compare rates and closing costs by shopping other lenders.
Credit unions may have lower closing costs because they are generally loaning deposits and their cost of funds is less.
Reduce expenses by reducing the loan-to-value so that mortgage insurance is not required.
Ask if the lender can use an automated valuation model or AVM instead of an appraisal.
If no changes have been made to your property, you may not need a survey.
There may be a discount on the mortgagee's title policy available on a refinance.
Points on refinancing, unlike purchase, are ratably deductible over the life of the loan.
Build equity faster and pay off the loan in half the time by considering a 15-year loan. Often times you can get a lower interest rate than a 30 year loan if you can afford the higher payments.
Every dollar counts! Within three days of making a loan application, the lender must provide you a list of the fees involved as a Good Faith Estimate. Use this estimate to see exactly what you will be expected to pay outside the mortgage amount. We suggest you consult a lawyer, accountant or tax advisor before making any decisions.
Homeowners with homes for sale in Northern Virginia may have already weighed this option and found they need to sell. I can help you sell too!