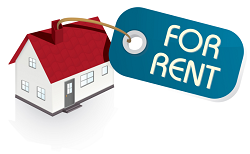 Are you being kept up at night by the stock market? Is your medicine chest full of empty antacid bottles because you are using them all up? Are you stressed out by all the ups and downs? I can offer you a simple alternative by investing in rental real estate.
Investing in single family homes for rental purposes gives you an excellent return rate on an easy to understand investment. It is a simple concept: invest in mostly owner-occupied homes that are slightly below the average area price range. Usually, tenants are easy to find and once moved in they tend to stay 2, 3 or more years.
If you don't want to be bothered with tenant issues, there are professional management companies available. Hiring one of these won't affect your rate of return. Because these companies manage lots of properties, they can do it economically and have developed great relationships with vendors and contractors in the area.
Another benefit is that unlike owning commercial property, a single family home is much easier to liquidate due to the high demand for residential property. Investing in a single family home also gives the investor a chance to borrow high loan-to-value mortgages at a fixed interest rate over a longer period of time where the asset is constantly appreciating. The investor can also take advantage of tax deductions and have a high level of control over the investment/asset.
I would love to spend some time with you helping you explore some Fairfax homes for sale and the benefits to owning rental property. You may sleep better, take less antacids and develop a more relaxed attitude than you have had in many years.