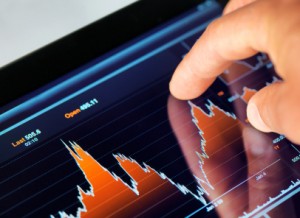 Once you've paid for your pick of Fairfax VA homes for sale, it's a done deal. You can't return it. Because you really only have one chance to get it right, it's crucial for you to be aware of the several strategies and techniques in home buying in order to get the best deal for yourself well before you right the purchase contract.
Price is probably the biggest concern. How do you know you're getting the best possible price for the house you're buying?
One of the tools that Realtors use is the Competitive Market Analysis or CMA. What they do is look at other Fairfax VA homes in the neighborhood that have either sold recently, or are similar to the property they're analyzing. Details such as size, price, days on the market, features, improvements, etc are compared and they'll assign values to these so that they can determine how much the property they're analyzing should cost. They can also take a look at and compare the prices of properties with large or small yards, ones with and without basements, or those with decks against those without.
Now this tool is fine since it lets Realtors know what buyers have paid in the recent past for properties similar to the one being analyzed. As a fine tuning tool, it works great, but not as an overall tool. Though it's actually dangerous to only use this one tool, most Realtors unfortunately only rely on it.
Home values are very tricky to price right, and using only the CMA tool is like trying to do an analysis or mechanical job that really needs two or three tools for precision. This often results in inaccurate and frustrating reports.
However, there's another tool called the Total Market Overview analysis (TMO) that's not often used but should be. This was lightly touched on in one of the previous posts regarding broad real estate market news and its hidden trends. Realtors should utilize the CMA and TMO tools together.
Buyers have a right to know if the broad real estate market is shifting in the next few months because of changing trends in the list to sale ratios. Fairfax VA homes for sale can't just be given X price because other similar homes in the area have sold for a similar amount during the previous six months. It's not accurate at the current point in time.
Maybe it's better to give a Y price because of major undercurrents in the market are happening in the present time, and these have huge impacts on the future value of the home. This is where using the TMO tool can give you the best price judgment possible when buying a home.
~
Thierry is a Real Estate Agent at RE/MAX Premier, and Host of Talk Radio's, "Inside Real Estate"
Thierry & his team Guarantee a $25,000 minimum savings for Northern VA Homebuyers by applying his unique insider techniques & strategies that he discovered throughout 8 years of exclusive Radio Interviews & Insider Access to wealthy Real Estate Insiders, Investors & Top Industry experts.
Phone: (703) 222-6714.
Copyright 2010 Inside Real Estate, LLC. All Rights Reserved.